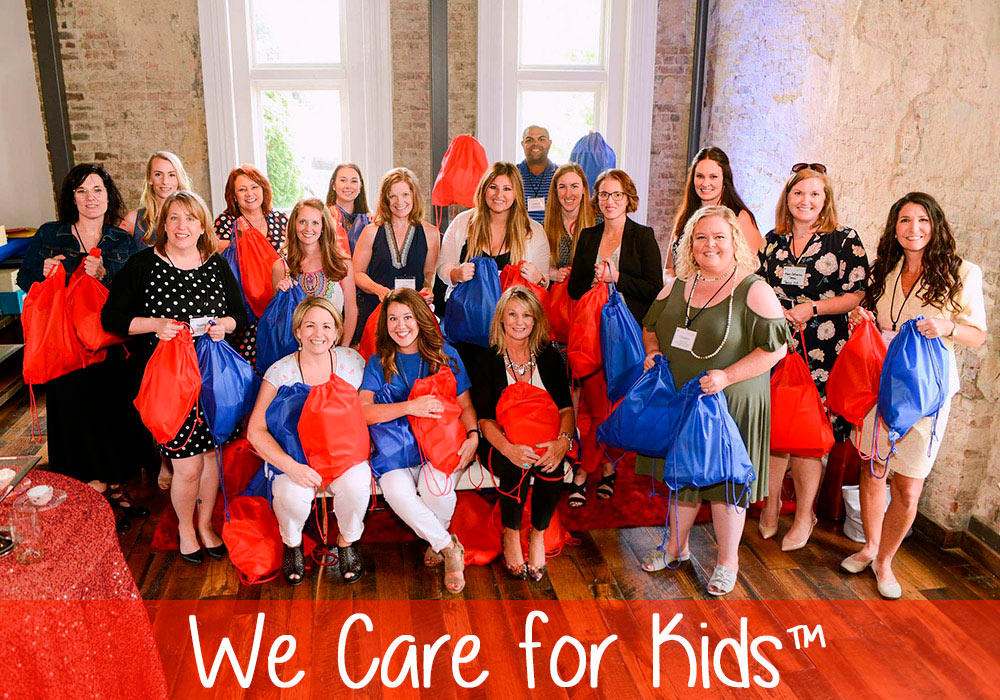 We Care for Kids™ is a heart-warming, charitable, team-building program devoted to helping children in disadvantaged school systems.
While the dedicated educators at home and in our school systems work tirelessly to educate these deserving youths, we are committed to giving these children the hope and inspiration they need as they navigate childhood.
Our We Care For Kids™ backpacks provide underprivileged kids with items that make them realize their community truly cares about their hopes and dreams. We consulted with agencies across the country to come up with the best items to include in our We Care For Kids™ care packs – educational materials designed to inspire these children for future success!
Your group will start the We Care For Kids™ team-building program with a series of fun, high-energy icebreakers that will have your group laughing, celebrating, bonding, and readying themselves for the interactive and rewarding challenge ahead.
Teams will be formed and issued iPads®. The iPads will serve up tasks, challenges, and trivia, including photo and video images that will last a lifetime. The points gained during the iPad activities will be used to purchase the items your team will need to complete their We Care For Kids™ care packs. Teams will also be tasked with writing notes of encouragement to the children who will be receiving your wonderful gifts.
At the conclusion of the program, the points will be totaled and all of the members of the winning team will be awarded Gold Medals! We also make every attempt to have a representative from a local agency come to address your group and thank them for their generous donation.
If you want to make a difference in the life of a child, We Care for Kids is an event your group will never forget.
To ensure a great experience, aspects of this program may be modified for your group size, group makeup, time available, and other variables.