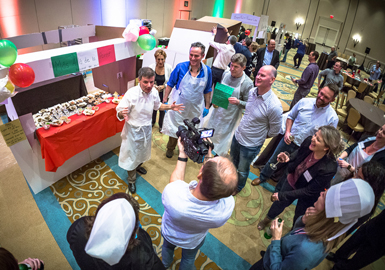 Set your team on course for a culinary adventure with Food Truck Face-Off. This is a deliciously exciting competition and bonding experience. After forming into sub-teams, participants will choose a cuisine and theme for their very own "food truck". Teams will name their company, design a logo, build, decorate and market their truck and cook an original dish. Once the gold-winning team has been chosen, all will be invited to roam from truck to truck and sample all of the tasty creations!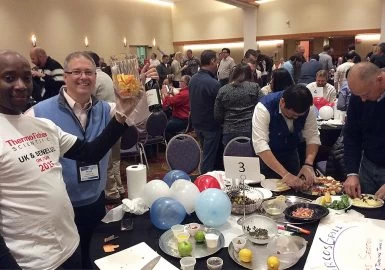 Emphasizing creativity, delegation and teamwork, Tapas and Sangria is a program with a lot of punch. Your group will be formed into "wineries" tasked to develop, make and market their own brand of Sangria. Each winery will also make tapas from cold ingredients – no recipes provided! The event will close with a tasting contest and awards presentation for Best Tasting Tapas, Best Sangria and Best Marketing Campaign.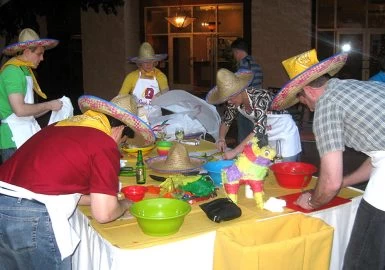 Fiesta Fun! is a delicious and exciting recipe contest where your teams will combine creativity with culinary skill to make their own brand of Salsa, Guacamole and Golden Margaritas! Experience the sights, sounds and flavor of Mexico with the beat of Mexican music setting the stage for this gastronomical team builder. Once the creations are finished, it's on to the judges table to see who will win the medal for best taste, creativity and presentation.